Asking Questions that Matter: An Interview with Ken Coleman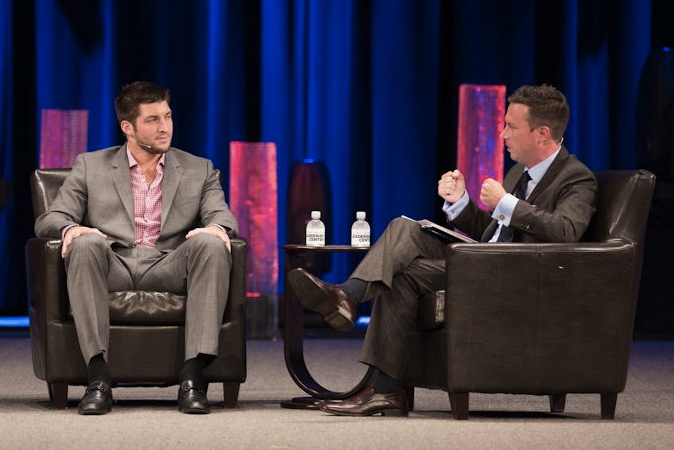 At only 38, Ken Coleman has become one of the most dynamic interviewers in America. He got his start by playing host of Catalyst, one of the largest Christian leadership conferences in America. But now, he can also be found speaking with experts, celebrities, and everyday heroes on his eponymous daily radio show. His list of interviewees includes the likes of former President Jimmy Carter, quarterback Tim Tebow, Senator John McCain, skateboard legend Tony Hawk, hip-hop icon Rev Run, and hoards of New York Times bestselling authors from Jim Collins to Mitch Albom, Malcolm Gladwell to John Maxwell. But the secret ingredient in Coleman's interview recipe isn't the impressive names he attracts. It's his uncanny ability to connect the interviewee's passions with what matters most to his audience. And herein lies the magic of Ken Coleman's debut book, One Question: Life Changing Answers from Today's Leading Voices, which includes interviews with more than 35 A-listers of whom Coleman asks only one question on topics including faith, dreams, risk, fear, and rejection.
With the release of his book, I decided to interview the interviewer. We talked about the art of interviewing, why sports cultivates great leaders, and how one can find their passion.
JM: Your first interview with legendary Duke Basketball Coach Mike Krzyzewski. What did you learn from that first interview? 
KC: I learned that if you are really prepared in terms of your guest and the ideal outcome of the conversation, you can interview anyone.
JM: Who's been your favorite person to interview? 
KC: Ironically, it was the first interview I ever did, Coach K. He is known for his intensity but it is his heart that makes him a great leader.
JM: What's been the best answer that's been given? 
[ad= "faith-of-you-own"]