Jerry Falwell Jr. on turning down Trump's Cabinet position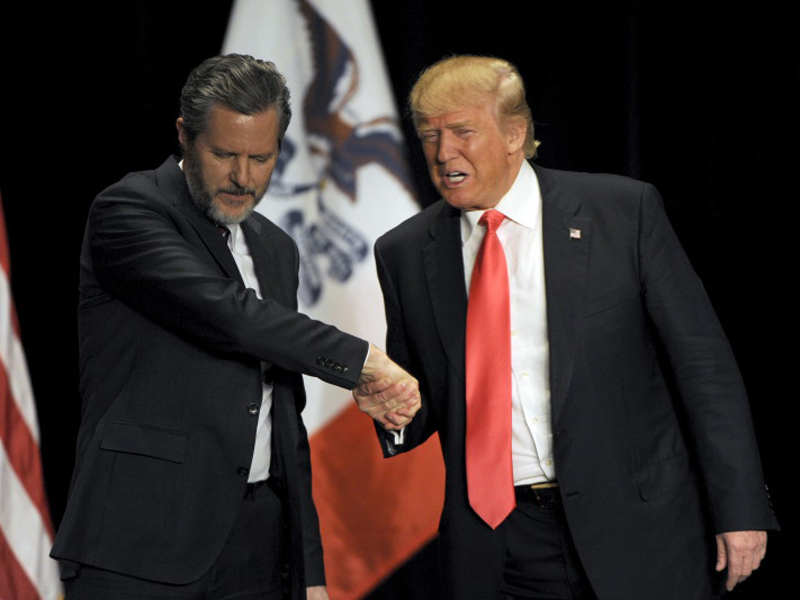 Liberty University President Jerry Falwell Jr. believes that Donald Trump "will become America's greatest president since Abraham Lincoln." But that wasn't enough to persuade him to accept Trump's offer to become secretary of education, he said.
Falwell told RNS the decision was due to concerns for the health of his family and the university he leads.
Falwell's relationship with Trump began when the real estate mogul spoke at Liberty in January as part of his effort to capture the votes of conservative Christians.
Days later, Falwell became one of the first and most vocal evangelicals to endorse Trump, sticking by him throughout the campaign despite much controversy and pushback from Liberty students and alumni. Falwell even campaigned for the Republican candidate, whipping up evangelicals who voted for Trump in overwhelming numbers.